The AGGN office coordinates the volunteer interpreter-guide activities by our regular members.
Each member has been guiding a lot of guests to main sightseeing spots in this area, such as Nagoya Castle, Toyota Commemorative Museum of Industry and Technology, Atsuta Shinto Shrine, Osu, and Arimatsu.
[A]Nagoya Castle, the symbol of the city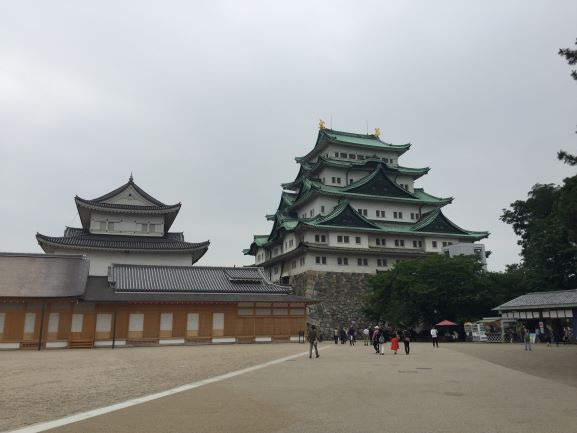 Nagoya Castle is, no doubt, one of the most popular touristic spot in Nagoya.
In the Edo period, it was a beautiful but strong fortress.
The castle tower was rebuilt in 1959, but there are still a lot of devices which protect against enemies.
Please find them along with our guides. Fish-shaped gold ornaments are shining on top of the roof.
If you like, you can take your photos with them. We will take your photos for you.
From season to season, you will also enjoy various flowers and blossoms.
If you are lucky, you can meet The shogun Tokugawa Ieyasu who was the founder of this castle, his Samurai warriors, and even ninja!
We guide many foreigners from all over the world throughout the year
---
[B] Shirotori Garden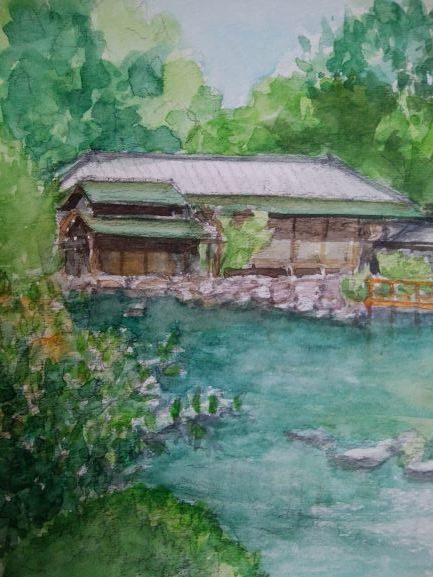 This Garden is a Japanese stroll garden. The garden opened in 1991.
The area of the garden is about 3.7hector.
This is one of the largest traditional Japanese gardens in Nagoya.
---
[C]Atsuta Jingu Shrine, a place with full of mythology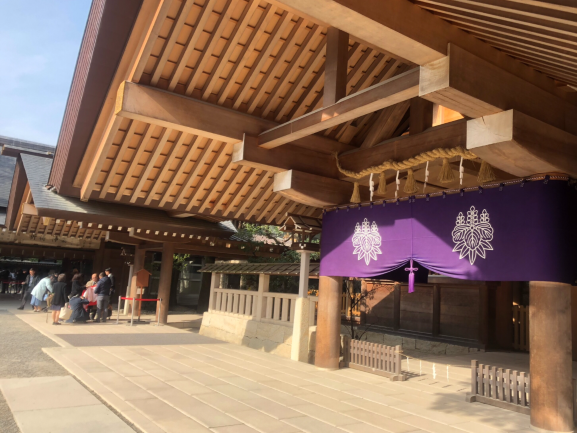 Atsuta Jingu Shrine has been one of the greatest plaes of worship in Japan soince ancient times.
The sacred sword, one of the Three Imperial Treasures, is enshrined here.
Do you believe that the sword came out from a huge snake's tail?
Please enjoy relaxing and strolling in the approximately 2 million square meters shrine grounds, surrounded with old trees.
AGGN guides will tell youabout interesting mythologies and traditional events at the shrines in Japan.
---
[D]Osu Shopping Arcade, the most exciting spot in Nagoya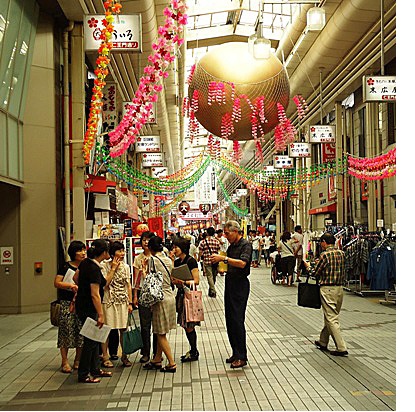 If you need some souvenirs for your family or friends, then why dont you visit Osu Shopping Arcade?
There are various stores and discount shops, and you can get almost everything you want, such as used kimonos, dolls ceramics, anime goods, the latest electric home appliances, and so on.
You can also enjoy a short performance of mechanical puppets.
The tour starts from the west gate of the red Temple of Osu Kannoon, and skilled AGGN guides will take you wherever you like.
---
[E] Toyota Commemorative Museum of Industry and Technology (TCMIT)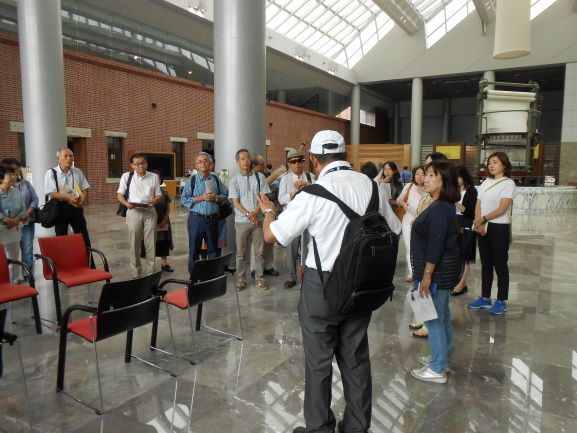 Toyota is a world famous motor company now, but its history started here in 1911 as a textile factory.
This museum was opened in 1994 using the building preserving some part of original redbrick buildings of the factory.
AGGN guides will show you highlights of the museum and help you understand the development of the textile and automobile industry.
Both children and adults can enjoy and learn about the history and technology of TOYOTA through the exhibition of actual machines and demonstrations by operators here.
---
[F] Arimatsu, hometown of tie-dyeing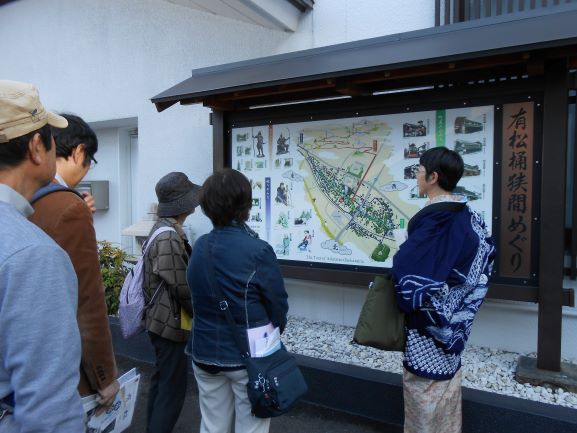 Arimatsu town is located in southern Nagoya, about 40 minutes from Nagoya Station by the Meitetsu train.
The town is known for traditional Arimatsu Shibori (tie-dyed fabric), and old merchant houses with white walls and black-tiled roofs.
The Arimatsu Shibori has a long history of 400 years and its various motifs are still loved as Kimono fabric today.
AGGN guides meet you at the exit of Meitetsu Arimatsu Station and take you to local museums of Shibori and festival floats.
---
[G]Tokugawa Art Museum & Tokugawaen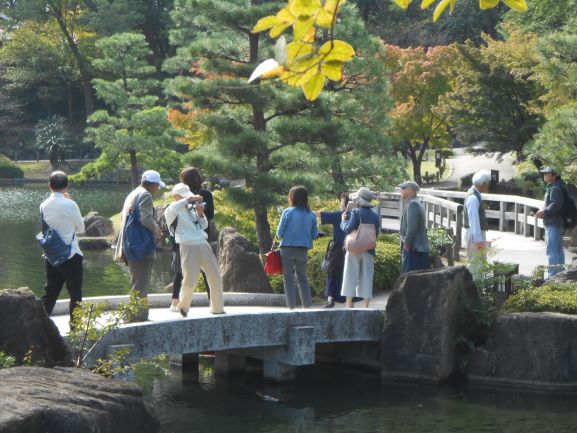 The Tokugawa Art Museum is a private art museum run by the Tokugawa Reimeikai, which is adjacent to Tokugawaen in Tokugawa-cho, Higashi-ku, Nagoya City, Aichi Prefecture.
It was opened in 1935.
The collection includes Daimyo tools from the Owari-Tokugawa family, such as Sunpu Gobun (remains of Ieyasu Tokugawa), items purchased at the sale of other Daimyo families, and donations from wealthy merchants in Nagoya.
As of 2019, it houses 9 national treasures and 59 important cultural properties.
In addition to the national treasure Genji Monogatari Emaki, it is known for its collections such as Saigyo Monogatari Emaki, HokokuSai Folding Screen, and "Hatsune Furnishings".
---
[H]Yagoto Koshoji Temple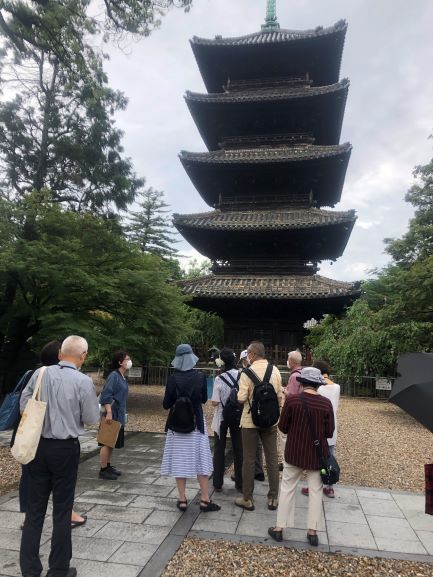 Koshoji is a Shingon sect temple located at 78 Yagotohonmachi, Showa-ku, Nagoya City, Aichi Prefecture.
The comprehensive organization is Koyasan Shingon Sect. The Name is Yagotoyama. Known as Yagoto Kannon. The principal image is Dainichi Nyorai.
The precincts are divided into Nishiyama Fumonin, where the main hall is located, and Higashi yama Henshoin, where Okunoin is located, and the entire area is open as Koshoji Park.
---
[ I ]Cultural Path, Nagoya's historical area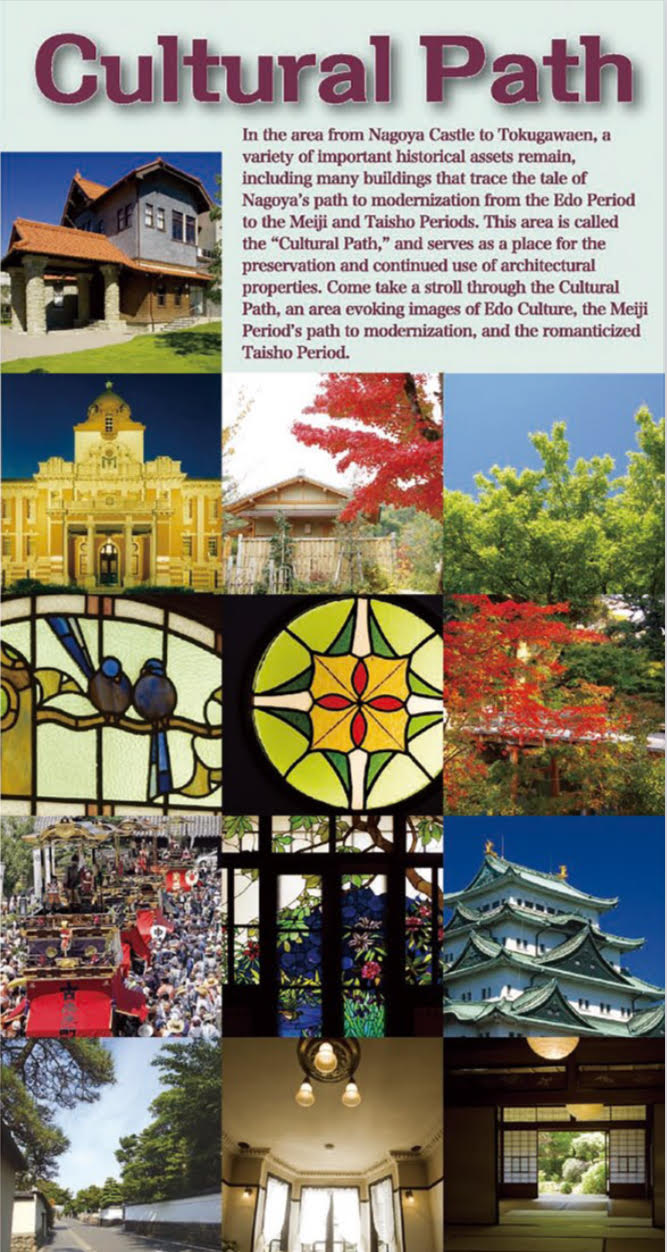 Cultural Path is a general term for areas from Higashi Ward to Naka Ward in Nagoya City, Aichi Prefecture, where buildings that convey the history of Nagoya s modernization remain.

---
[J ]Linear Railway Museum-Museum of Dreams and Memories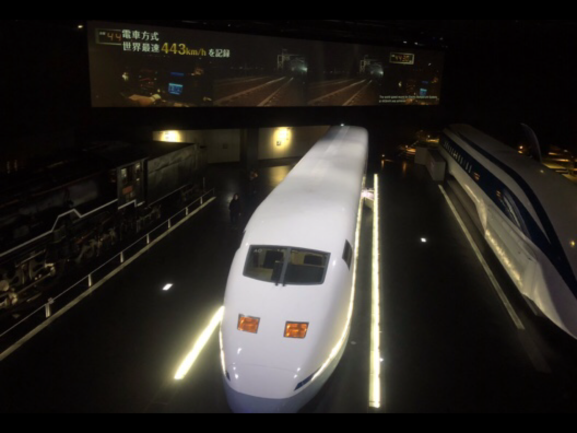 Linear Railway Museum-Museum of Dreams and Memories- (Linear Tetsudokan-Museum of Dreams and Omoide-English name: SCMAGLEV and Railway Park)
was established by Central Japan Railway Company (JR Tokai) in 2011.
It is a museum-like facility (railway preservation exhibition facility) that displays things related to railways,
which opened on March 14 at Kinjo Pier, Minato-ku, Nagoya City, Aichi Prefecture.

---
[K]Noritake Garden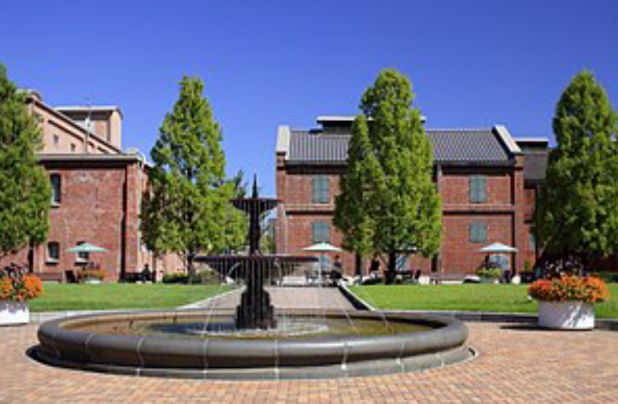 Noritake Garden is a complex facility that includes parks, restaurants, museums, etc. located at 3-1-36 Noritakeshinmachi, Nishi-ku, Nagoya.

---
Please contact the Aichi Goodwill Guide Network Secretariat at least two weeks before the guide event date to apply for a guide request or make a reservation for participation.